Sessions
Showing 1 to 11 out of 11 Records
Welcome to The Conquering Covid Event - Part of the Sales Masterclass Series 09:25 AM - 09:30 AM - Thursday 3rd December - Welcome
Pre Recorded Introduction and welcome

The Art of Effective Networking 09:30 AM - 10:00 AM - Thursday 3rd December - Sales & Marketing Stream
We all want to make more sales. The best way to do that is to get referrals: easier to convert, more profitable, more likely to stay a customer longer. But how do you get them? This talk will cover 3 things you can do when networking that will get you more referrals.

Speakers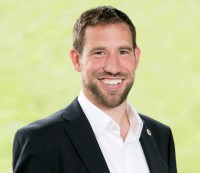 Charlie Lawson
BNI UK & Ireland & Unnatural Networker
National Director,
Leveraging the Apprenticeship Levy to Upskill Your Sales Team 10:00 AM - 10:30 AM - Thursday 3rd December - Sales & Marketing Stream
As businesses head into the next phase in their response to the coronavirus pandemic, many face challenging targets and a significant reduction in headcount. Naturally, focus shifts to talent performance and optimisation, with training one of the most effective and popular ways to do this. Tack TMI's Nick Washington-Jones explains how sales leaders can upskill their current sales team using readily available government funds, so that no separate training budget is required.

Speakers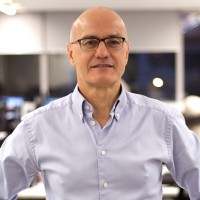 Nick-Washington Jones
TACK TMI
Managing Director
Is your marketing planning fit for 2020? 10:30 AM - 11:00 AM - Thursday 3rd December - Sales & Marketing Stream
Organisations with a well documented marketing strategy are 300% more likely to report success than those without one. In this short session we look at some key considerations for SMEs to ensure their marketing efforts are well directed, effective and efficient.

Speakers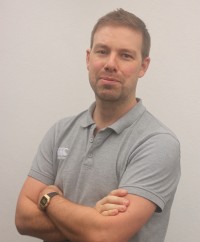 Jonathan Cox
The Marketing Train
Owner
CRM Top Tips: Integrating your Marketing with your Sales Team 10:45 AM - 11:00 AM - Thursday 3rd December - CRM Best Practice Stream
In this session, BuddyCRM CEO Philip Mayling will give you guidance on best practice at linking your marketing activity to your Sales team to ensure a joined up sales effort. Includes practical examples and ideas whatever CRM you are using.

How outplacement can help your business 11:00 AM - 11:30 AM - Thursday 3rd December - Business Process Stream
Any organisation that has undergone change that involves redundancies will know that its effects are felt across the workforce. No matter how well an organisation treats departing employees, it can be difficult to avoid the shock, anger, sense of despair and rejection, which are all recognised emotions during redundancy. INTOO UK & Ireland's Managing Direct, Owen Morgan, explains how effective outplacement support can lessen the impact of redundancy, limit business disruption and prove invaluable for both existing employees and those responsible for leading change programmes.

Speakers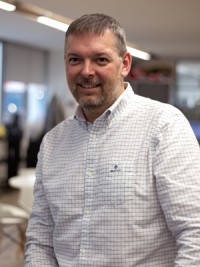 Owen Morgan
INTOO UK and Ireland
Managing Director
CRM Top Tips: 5 Reports you NEED From your CRM Software 11:15 AM - 11:25 AM - Thursday 3rd December - CRM Best Practice Stream
In this session, BuddyCRM Delivery & Support Executive Emily Wood will take you through 5 key reports your CRM can give you to give visibility into your business. This session aims to provide tips and inspiration whatever your CRM Software.

The Power of PR 11:30 AM - 12:00 PM - Thursday 3rd December - Sales & Marketing Stream
Do you know what PR is and what purpose it serves, but haven't quite realised the true value it can provide for you and your business? Here, Hannah Haffield, Founder and Director of proactive and results-driven PR agency, Make More Noise, will take you through the true meaning behind PR, what it is, what value it serves and how it can benefit any business. Utilising a genuine case study, Hannah will also deliver practical advice on how to build a PR strategy, what you need to consider when planning PR activity and how to measure its success.

Speakers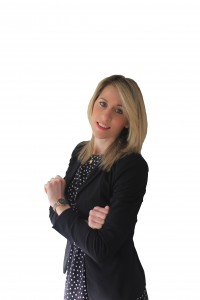 Hannah Haffield
Make More Noise
Director
How Online Events can Generate Leads and Improve Customer Satisfaction 12:00 PM - 12:30 PM - Thursday 3rd December - Sales & Marketing Stream
In this talk, learn how businesses are using thought leadership delivered via online events to generate leads and improve customer satisfaction.

VenuIQ launched its award-winning EventBuilder On:Demand instant app building technology in 2019 allowing Event Managers to create a true native app instantly, along with its ability to integrate key engagement features like registration, matchmaking and Delegate Tracking.

During the 2020 global pandemic, where traditional corporate and trade events have all but stopped, VenuIQ launched their Virtual and Hybrid event platform. Built ground up it puts content front and centre of the delegate experience with complementary features like networking, sponsor and exhibitor engagement, 121 video meetings and video breakout sessions on top of all the award-winning standard features. 2020 has also seen the launch of the SafeWatch product, which is designed to help live events manage contact tracing and delegate tracking at events.

VenuIQ has also just taken the 2020 prize for Best New Technology Product at the Event Technology Awards.
Speakers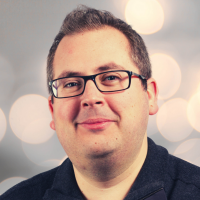 Oliver Rowe
VenuIQ
Co-Founder
CRM Top Tips: 3 things you can do TODAY to supercharge your CRM Software 12:15 PM - 12:40 PM - Thursday 3rd December - CRM Best Practice Stream
In this session, BuddyCRM Client Relationship Director Adam Hannath gives you three practical and immediate changes you can make to your CRM software to give instant results. This session is aimed to be relevent whatever CRM Software you are using.

Does Social Distancing = No Networking? 12:30 PM - 01:00 PM - Thursday 3rd December - Business Process Stream
Well – the short answer is no. But there's no doubt we need to network differently. 
We'll be looking at how to network in a post Covid-19 world, focusing on how you keep ensuring referrals come to you and your business.
Speakers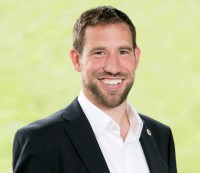 Charlie Lawson
BNI UK & Ireland & Unnatural Networker
National Director,