Sessions
Showing 1 to 11 out of 11 Records
Welcome to The Bounce Back Better Event - Part of the Sales Masterclass Series 09:55 AM - 10:00 AM - Thursday 18th March - Online
The Art of Effective Networking 10:00 AM - 10:30 AM - Thursday 18th March - Sales & Marketing Stream
We all want to make more sales. The best way to do that is to get referrals: easier to convert, more profitable, more likely to stay a customer longer. But how do you get them? This talk will cover 3 things you can do when networking that will get you more referrals.

Speakers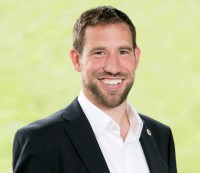 Charlie Lawson
BNI UK & Ireland & Unnatural Networker
National Director,
The BuddyCRM Roadmap 10:10 AM - 10:30 AM - Thursday 18th March - CRM Best Practice Stream
Join BuddyCRM Co-Founder and CEO to learn more about the BuddyCRM development roadmap over the next 9-12 months

A Fireside Chat with Sezer Sherif on The Entrepreneurial Mindset 10:30 AM - 11:00 AM - Thursday 18th March - Business Process Stream
Sezer comes from a Turkish background and grew up in a one-parent household with a mother who worked multiple jobs in order to support her two children.  How he got into stockbroking is a story all in itself! He managed to secure himself an entry level trading job despite having no qualifications, after calling every single company at Canary Wharf for months on end. Now he has 19 years financial markets experience at both senior and director level, with a career starting on the London International Futures and Options Exchange as an Inter-Dealer Broker working with tier 1 investment banks and hedge fund clients.
 He went through a period of serious depression and then got over it by starting the company he now runs, which is now a multimillion pound business. 
Outside of work Sezer sponsors and mentors a number of youth football teams for under privileged children. Also he teaches boxing once a week to homeless men and women and has even slept rough on the streets for charity.

Speakers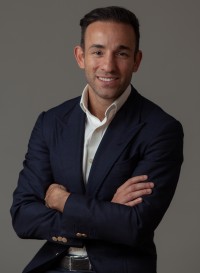 Sezer Sherif
Vector Capital Group
CEO and Founder
The Power of PR 11:00 AM - 11:30 AM - Thursday 18th March - Online
Do you know what PR is and what purpose it serves, but haven't quite realised the true value it can provide for you and your business? Here, Hannah Haffield, Founder and Director of proactive and results-driven PR agency, Make More Noise, will take you through the true meaning behind PR, what it is, what value it serves and how it can benefit any business. Utilising a genuine case study, Hannah will also deliver practical advice on how to build a PR strategy, what you need to consider when planning PR activity and how to measure its success.

Speakers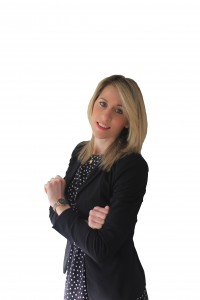 Hannah Haffield
Make More Noise
Director
Top Tips... Sign-up forms and landing pages 11:10 AM - 11:30 AM - Thursday 18th March - CRM Best Practice Stream
Join BuddyCRM Delivery and Support Executive Emily Wood to learn some top tips on maximising the effectivness of your signup forms and landing pages - whatever your digital channel.

A Fireside Chat with Malcolm Gallagher on Visibility 11:30 AM - 12:00 PM - Thursday 18th March - Business Process Stream
Join Malcolm Gallagher in conversation with Philip Mayling as they discuss some of the most impactful stories from his many interviews with business leaders on his BizVision television network.
Malcolm is a firm believer that visibility is key to every business and the current situation and lockdown has helped provide more, not less, opportunities to build "Remarkable Visibility"

Speakers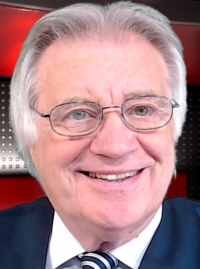 Malcolm Gallagher
BizVision Ltd
Director
Why CRM is even more important in the post Covid World 11:40 AM - 12:00 PM - Thursday 18th March - CRM Best Practice Stream
Join BuddyCRM Client Relationship Director Adam Hannath to hear real life experiences of how the "new normal" has shaped sales processes and why CRM software has an even more important role to play.

Virtual Events Vs. Live Events: The good, the bad and the ugly! 12:00 PM - 12:30 PM - Thursday 18th March - Sales & Marketing Stream
2020-2021 has undoubtedly been the most bizzare 18 months for events. Whether you're an organiser, exhibitor or visitor, the lack of live events left an odd shape hole in many business plans. How did companies deal with this? Did virtual events plug the hole live events left or have they been a disappointing gimmick? During this 20 minute talk Ashley, organiser of marketingSHOWCASE events, takes a step back and attempts to analyse and quantify what virtual events have achieved (or perhaps haven't) and why we should be looking forward to a triumphant return to the show floor!

Speakers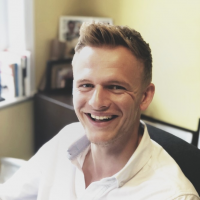 Ashley Jones
marketingSHOWCASE
Event Director
Does Social Distancing = No Networking? 12:30 PM - 01:00 PM - Thursday 18th March - Sales & Marketing Stream
Well – the short answer is no. But there's no doubt we need to network differently.
We'll be looking at how to network in a post Covid-19 world, focusing on how you keep ensuring referrals come to you and your business.
Speakers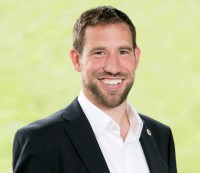 Charlie Lawson
BNI UK & Ireland & Unnatural Networker
National Director,
What's the Point of Feedback? 01:00 PM - 01:30 PM - Thursday 18th March - Business Process Stream
Speakers
Matt Roberts
59 Club
Director